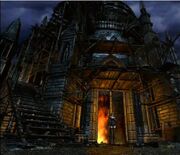 Final Area in Koudelka.
After setting the Church ablaze, Koudelka, Edward and James fled upstairs, pursued by monsters and vines.
Bud of Yggdrasil
Edit
Confronting Elaine, the party is forced further up the tower, when she turns out to be far too strong to kill.
Belltower Summit
Edit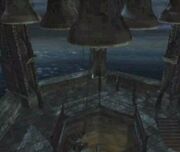 Where "Elaine" fought. By going upstairs to "Top spire". Elaine turns into the Insect that will kill Koudelka, Edward and James.
Enemies Encountered
Edit
Screen Gallery
Edit
Community content is available under
CC-BY-SA
unless otherwise noted.