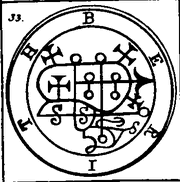 A demon of the Wilderness of War.
Level 6 Crest.
A large warrior atop a red horse, wearing a crown of gold. He enjoys fighting the enemy Halphas, so he also lives at the frontier.
Neam Ruins

Wilderness of War, top row, centre-right node.
Magic

Name

Base MP Cost

Description

Image

Ring

Pre-Completion

Evil Born

32 MP
Small piercing Dark attack (knock down)
Post Completion

Surge

12 MP
Increases Special Attack for one ally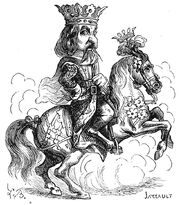 Berith is a Great Duke of Hell with twenty-six legions of demons under his command. He is depicted as a knight or soldier wearing red armor and a golden crown.
He can turn any metal into gold, give dignities and confirm them.
Community content is available under
CC-BY-SA
unless otherwise noted.