Due to the crossover nature of the Chaos Wars, in order to familiarize players with the potentially unknown other characters, the game included an internal dictionary very briefly listing their bios and other information about the setting of the game they originated from.
For posterity, here are the Shadow Hearts specific entries. Please note, spelling and grammar mistakes are as quoted from the game.
Production
Edit
World Setting
Edit
Protagonist Characters
Edit
Anastasia
Edit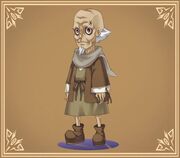 A strange and mysterious creature of over 700 years old.
He's really a rare science-enchantment formed as a scientist who believes in love and peace.
His hobby is science research and collecting scientific gadgets.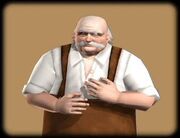 The Russian Rotal Family's clock making artisan patronized by the government, who cared for Anastasia since she was a little girl.
Anastasia's Gold Angel is his masterpiece.
Antagonist Characters
Edit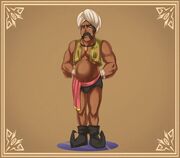 A legendary Indian wrestler who's respected as the founder of progessional wrestling.
Joachim adores him as his wrestling father.
He built an open ring in the center of town and works hard to advertise the wonders of pro wrestling everyday
Community content is available under
CC-BY-SA
unless otherwise noted.