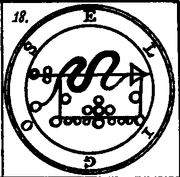 Description
Edit
Appears as a black knight. Lingers here to steal from the dead. Hides his plunder in a tent at the center of the eastern army.
Where to find
Edit
Petrograd Winter Palace
Solomon's Key Location
Edit
Wilderness of War, top row, far-right node.
Magic
Name
Base MP Cost
Description
Image
Ring
Pre-Completion
Bright Crime
32 MP
Small area Light attack (high angle)
Post Completion
Barrier
12 MP
Increases Special Defense for one ally
Etymology
Edit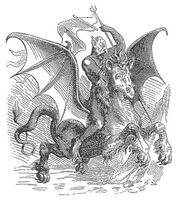 Eligos is a Great Duke of Hell, ruling sixty legions of demons.
He is depicted in the form of a knight carrying a lance, an ensign and a sceptre, riding a winged hell-horse.
He discovers hidden things and knows the future of wars and how soldiers should meet.
Community content is available under
CC-BY-SA
unless otherwise noted.