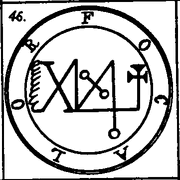 Description
Edit
Giant demon cloaked in rain clouds. Rules water and controls tides and storms at will, but he is powerless on land.
Solomon's Key Location
Edit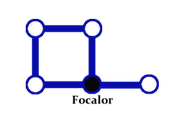 Enchanting Sea, bottom center node.
Where to find
Edit
Automatically given in Ardennes Forest.
Magic
Name
Base MP Cost
Description
Image
Ring
Pre-Completion
Hail Beak
16 MP
Small piercing Water attack (high angle)
Post Completion
Aqua Edge
8 MP
Adds Water class to one ally's Physical Attack
Etymology
Edit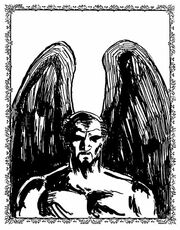 Focalor is a Great Duke of Hell, commanding between three or thirty legions of spirits.
He appears in the form of a man with a griffin's wings.
Focalor has power over wind and sea, killing men by drowning them, and overthrows warships; but if commanded by the conjurer he will not harm any man or thing.
Community content is available under
CC-BY-SA
unless otherwise noted.