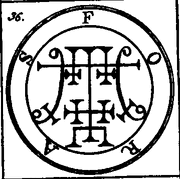 Description
Edit
Appears as a sinewy man with a gentle smile. Knows much of magic, and studies everyday with the support of Gusion and the Palace.
Where to find
Edit
Win Captain's Quiz on Battleship Mikasa
Solomon's Key Location
Edit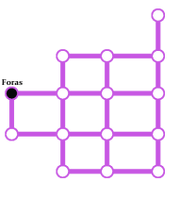 Spring of Wisdom, second row from the top, left-most node.
Magic
Name
Base MP Cost
Description
Image
Ring
Pre-Completion
Cure All
32 MP
Restores all HP to one ally
Post Completion
Raise Up
24 MP
Restores a small amount of HP and MP to one unconscious ally
Etymology
Edit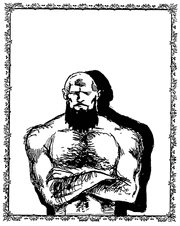 Foras is a powerful President of Hell, being obeyed by twenty-nine legions of demons.
He possesses the appearance of a musclebound man and teaches logic and ethics in all their branches, the virtues of all herbs and precious stones, can make a man witty, eloquent, invisible (invincible according to some authors), and live long, and can discover treasures and recover lost things.
Community content is available under
CC-BY-SA
unless otherwise noted.