The Shadow Hearts series pools references and inspiration from many differing sources; myths, horror, anime, and books.
This article is an attempt to group these references in easy to see chunks.
Mythological
Edit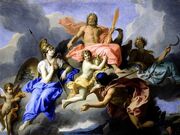 European Folklore
Edit
Werewolf, Hand of Glory, Cockatrice, Revenant, Peryton, Lemures, Roland and Durandal.
Greek Folklore
Edit
Python, Basilisk, Alcmene, Icarus, Charon, Echidna, Talos, Amphisbaena, Arachne, Castor & Pollux, Janus, Acteon, Ixion, Phobos, Chimera, Golden Ram (Aries Tile), Io (Taurus Tile), Karkinos the giant crab (Cancer Tile), Nemean lion (Leo Tile*), Astria (Virgo Tile and Libra Tile), Skorpios the giant scorpion and Orion (Scorpio Tile), Chiron the centaur (Sagittarius Tile), Sea-goat Pricus (Capricorn Tile), Ganymede (Aquarius Tile) Jupiter, Saturn/Kronos, Venus/Aphrodite, Poseidon, Hades, Nemesis, Atlas, Hercules, Artemis, Hermes, Athena, Fides, Apollo, Tyche, and Eros (Koudelka Idols, Lucia's Fans, and Pisces Tile).
Ghoul, Ifrit (also as Efreet in Koudelka Scrolls), Marid, Dao, and Djinn (also from the scrolls).
Sumarian Folklore
Edit
Enkidu, Edimmu, Tammuz, Guanna.
Egyptian Folklore
Edit
Kheperer, Thoth. (Seal of Wisdom).
Norse Folklore
Edit
Garm, Ofnir, Hati, Dvergar, Wotan (Nibelung Manuscripts) Baldr and his death by mistletoe.
Slavic Folklore
Edit
Czernobog, Domovoi, Polisun, Mocos, Pripelaga, Svarozic, Erisvorch, Svarog, Veles.
British & Irish Folklore
Edit
Lham Dearg, Banshee, Red Cap, Barghest, Lambton Worm, Awd Goggie, Dunters, Morgan, Peg O'Nell, Nuckelavee, Sir Galahad (in his sword), the Mabinogion (a major thematic influence on Koudelka).
Indo-Asian Folklore
Edit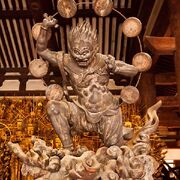 Yamaraja, Ātman, Asura (monster, and in Asura's Earrings), Rakshasa.
Chinese Folklore
Edit
Shuǐ hǔ, Hakujōshi, Chénghuángshén, Zhū-tún-shé, Xieshi, Baigu, Qinggu, Xiān lí, Fenghuang Chick, Lion Dog, Zhong Kui, Mudopkan, The Four Symbols (in various items and Yuri's weapons)
Japanese Folklore
Edit
Kamaitachi, Shiki, Hino-Enma, Inugami, Kabuso, Nekomata, Kappa, Isora, Onibi, Uwabami, Ayakashi, Ara-mitama, Yashahime, Blue Oni & Red Oni, Kijo (Ogress Mask), Amanojaku, Gaki, Enku, Tengu, Takaokami, Hinogakutsuchi, Yatanokami, Takemikazuchi, Kukunochi, Arahabaki, Tanuki, Otoroshi, Waira, Housougami, Futtachi, Itsumade, Tsunemotomushi, Raiden/Raijin, Fuujin, Tsukiyomi, Susano-O, Kusanagi Sword, Yasakani Gem, Yata Mirror, Shichifukujin, the Yamabushi, and the Straw Millionaire.
Malay Folklore
Edit
Native American Folklore
Edit
Tornaq (Inuit), Delgeth (Navajo), Mą'ii (Navajo), Tze-Zui, Xukrus, Tieholtsodi, Tatan'Ka (Lakota), Tirawa, Hotoru, H'uraru, Shakuru, and Chahuru (Pawnee).
Mesoamerican Folklore
Edit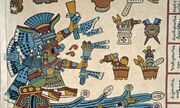 South American Folklore
Edit
Chon Chon, Wariche, Larilari, Anhangá, Kerufe
Caribbean Mythology
Edit
Polynesian Mythology
Edit
Modern Folklore
Edit
Gremlin, Sasquatch, Chupakabra, Sky Fish
Astrological
Edit
Graffias, Muscida, Sirius, Betelgeuse, Procyon, Arcturus (Star Key), and the Zodiac (Tiles in Manmariana Island, Stellar Magic and charts).
Demonological
Edit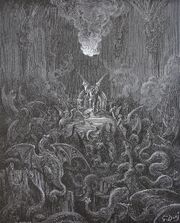 Bifrons, Stolas, Amon, Luvart, Baphomet, Asmodeus, Astaroth, Baal, Gaap, Orobas, Arioch, Carreau, Gressil, Ronove.
And the other demons of the Lemegeton:
Vepar, Crocell, Forneus, Focalor, Uvall, Furfur, Gremory, Andras, Zepar, Sitri, Sallos, Vassago, Paimon, Marchosias, Camio, Phenex, Purson, Raum, Barbatos, Agares, Amy, Beleth, Bathin, Haures, Aim, Glasyalabolas, Bune, Samigina, Murmur, Furcas, Dantalion, Leraje, Halphas, Berith, Ipos, Eligos, Balam, Ose, Alloces, Sabnock, Andromalius, Valefor, Belial, Zagan, Shax, Malphas, Haagenti, Decarabia, Seere, Cimeias, Vapula, Botis, Naberius, Foras, Gusion, Buer, Orias, Marbas, Valak, Andrealphus, Vine, Marax, and Amdusias.
Lovecraft
Edit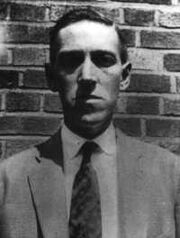 (Also including the other authors of the Cthulu Mythos.)
Dark Young, Gug/ Gagu, Tindalos/Tindaros, Othuum, Blupe, Bokrug, Byakhee, Deep One, Daoloth , Ghatanothoa, Y'golonac, Shub-Niggurath, Wamp, Shantak, The Necronomicon (also quoting its Arabic name,al-Azif, and author, Abdul Alhazred), Unaussprechlichen Kulten, and the city of R'lyeh. A major influence on the collective series.
Mammon, Cherubim, Seraphim, Scapegoat, Sandalphon, Bethlehem, King Solomon, King David (referenced).
Nursery Rhyme
Edit
Franz Kafka
Edit
J.R.R Tolkien
Edit
Lewis Carol
Edit
Alice (referenced), Tweedledee, Tweedledum
Dungeons and Dragons
Edit
Grimlock, Efreet, Marid, Dao, and Djinn.
Ernest Thompson Seton
Edit
Lord Dunsany
Edit
Sacnoth, Tharagavverug the dragon-crocodile (indirectly referenced).
Jules Verne
Edit
Nautilus (Twenty Thousand Leagues Under the Sea)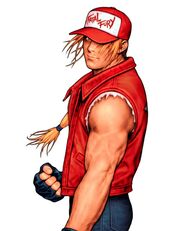 Wagner's Der Ring des Nibelungen; Siegfried, Segmund, Sieglinde, Hunding, Brünnhilde the Valkyries, Mime, the sword Nothung, the dragon Fafnir, and Hagen.
Video Games
Edit
Kelly (Terry from Fatal Fury series).
Maya, Mash, & Martega (The "Black Tri-Stars" from Gundam), Gamilans (mentioned), Space Battleship Yamato (indirectly referenced), and the "Wave Motion Engine" (all from Space Battleship Yamato), and the layout of the He-Man Sushi house (based on The Gold Zodiac from Saint Seiya).
The Meowmenator (The Terminator).
Historical People
Edit
(Not including actual historical figures featured as characters in the games.)
Saint Zosima, Sammo Hung, Noriyuki "Pat" Morita, Ryoko "Yawara-chan" Tani, Bruce Lee, and Bae Yong-Joon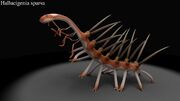 Argentavis, Bivalvia, Eryops, Xidazoon, Hallucigenia, Seymouria, Sordes, Morpho butterfly (Morpho Scales).
Community content is available under
CC-BY-SA
unless otherwise noted.