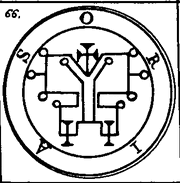 Description
Edit
Appears as a warrior upon a muscular horse. Able to read a person's fate in the stars, his mansion doubles as an observatory.
Where to find
Edit
Immortal Mountain
Solomon's Key Location
Edit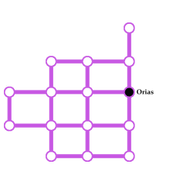 Spring of Wisdom, second row from top, far-right node.
Magic
Name
Base MP Cost
Description
Image
Ring
Pre-Completion
Rock Strike
64 MP
Large area Earth attack (hard hit)
Red Cradle
64 MP
Large area Fire attack (hard hit)
Post Completion
Earth Edge
8 MP
Adds Earth class to one ally's Physical Attack
Heat Edge
8 MP
adds Fire class to one ally's Physical Attack
Etymology
Edit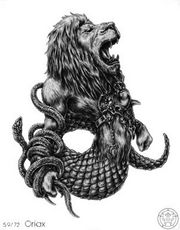 Orias is a Great Marquis of Hell, and has thirty legions of demons under his command.
He knows and teaches the virtues of the stars and also gives dignities, prelacies, and the favour of friends and foes, and can metamorphose a man into any shape.
Community content is available under
CC-BY-SA
unless otherwise noted.