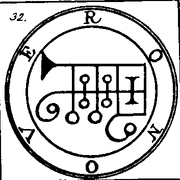 A demon of the Spring of Wisdom.
Level 18 Crest.
A youth of almost holy beauty, cloaked in a red mist. A master of poetry and literature, his work has many adherents at the Spring.
Tiffauges Castle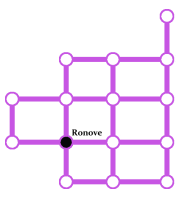 Spring of Wisdom, second row from bottom, centre-left node.
Magic

Name

Base MP Cost

Description

Image

Ring

Pre-Completion

Hail Crash

64 MP
Large area Water attack (high angle)

Bright Banish

64 MP
Small area Light attack (knock down)
Post Completion

Aqua Edge

8 MP
Adds Water class to one ally's Physical Attack

Holy Edge

8 MP
Adds Light class to one ally's Physical Attack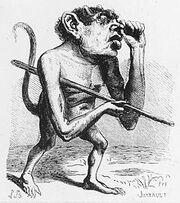 Ronove is titled as a Marquis and Great Earl of Hell, and teaches art, rhetoric, languages, and gives good and loyal servants, and the favour of friends and foes.
It later appeared in Shadow Hearts: From the New World as a boss, misromanised as Ronwei.
Community content is available under
CC-BY-SA
unless otherwise noted.