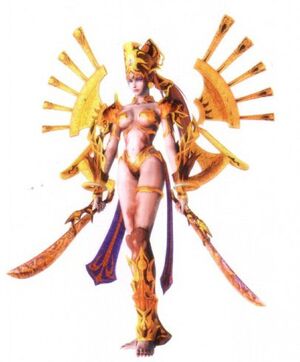 Hello I'm Scryer1, How I found about Shadow Hearts is a long story, which consists of viewing kingdom hearts and find a music video of Kingdom Hearts, Shadow Hearts, and Final Fantasy, After the music video I fell in love with it. I was sad when I found out the first one was rated M meaning I couldn't get it, so i looked it up on the youtube so I could have a idea but it when I get the second one. But I got the thrid instead its still fun. I also contribute to The Last Apprentice wikia as well and just turned into a admin recently. And I'm not crazy for watching 93 videos to know all about Shadow Hearts 1! Scryer1 21:27, February 14, 2010 (UTC)
Whoa! I got Shadow Hearts and I'm only 14 years old, so now I can help with the first game! But my parents don't know its rated M, I think so shshsh. Anyways I'll be helping out the Shadow Hearts pages.
My favorite pages
Add links to your favorite pages on the wiki here!
Favorite page #2
Favorite page #3
Community content is available under
CC-BY-SA
unless otherwise noted.