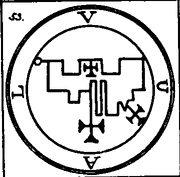 A demon of the Enchanting Sea.
Level 5 Crest.
Appears as a strong, tanned man. He used to live in the desert, but was banished to an island on the Enchanting Sea for treachery.
Found inside the Sapientes Gladio Italian Headquarters.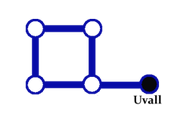 Enchanting Sea, bottom right node.
Magic

Name

Base MP Cost

Description

Image

Ring

Pre-Completion

Arc Cure

16 MP
Restores a small amount of HP to all allies
Post Completion

Heal

8 MP
Cures all Status and Ring abnormalities for one ally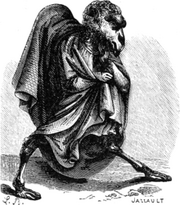 Uvall is a mighty Great Duke of Hell, commanding thirty-seven legions of demons.
He gives the love of women, causes friendship between friends and foes, and tells things past, present and to come.
Uvall is depicted as a camel that after a while changes shape into a man, and speaks the Egyptian language, but not perfectly, with a deep voice.
Community content is available under
CC-BY-SA
unless otherwise noted.