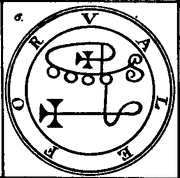 A demon of the Bastion of Riches.
Level 10 Crest.
A double-headed lion, he lives next to the watchtower in the Bastion. He lives in the Wilderness of War to trade in plunder.
Inugami Village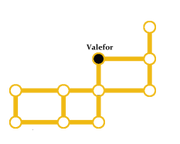 Bastion of Riches, first row from the top, left node.
Magic

Name

Base MP Cost

Description

Image

Ring

Pre-Completion

Cure All

32 MP
Restores all HP to one ally
Post Completion

Heal

8 MP
Cures all Status and Ring abnormalities for one ally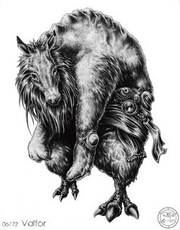 Valefor is a Duke of Hell commanding ten legions of demons.
He tempts people to steal and is in charge of a good relationship among thieves. Valefar is considered a good familiar by his associates "till they are caught in the trap".
He is represented as a lion with the head of a man, or as a lion with the head of a donkey.
Community content is available under
CC-BY-SA
unless otherwise noted.