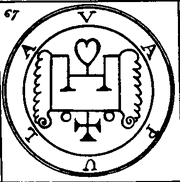 A lion with blood-red mane and eagle wings. A crafter of treasure, he has only contempt for the greedy Bastion dwellers next to him.
Spring of Wisdom, top-most node.
Magic
Pre-Completion
Post Completion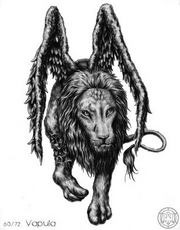 Vapula is a powerful Great Duke of Hell that commands thirty-six legions of demons.
He teaches philosophy, mechanics, and sciences, and is depicted as a griffin-winged lion.
Community content is available under
CC-BY-SA
unless otherwise noted.